The Snuggle Foam is a medium tension mattress that is ideal for families on a budget. Made in Britain, the reflex foam core is comfortable, responsive and naturally combats the growth of bacteria, mould and dust mite allergens. The knitted cover is micro-quilted, producing an intricate pattern on the surface of the mattress and introducing an additional layer of non-allergenic fibres that cushion your body.
The Snuggle Foam doesn't require turning and arrives vacuum packed, so it's a great choice for those in need of a low-maintenance mattress that's simple to install.
Includes a 2-year guarantee.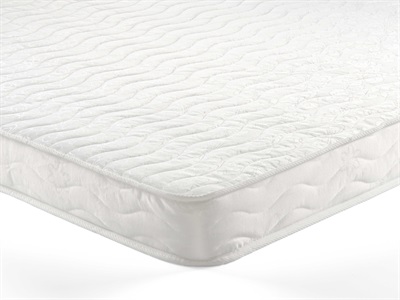 Snuggle Beds Snuggle Foam Reflex Foam Mattress from £102
Medium, Reflex Foam, Reflex Foam, Free Next Day Delivery
Brand: Mattressman
Select Size: Small Single | Single | Small Double | Double | King Size | Superking
Description
Medium is the level of support to the body, suitable for all average weighted people.
---
You May Also Like